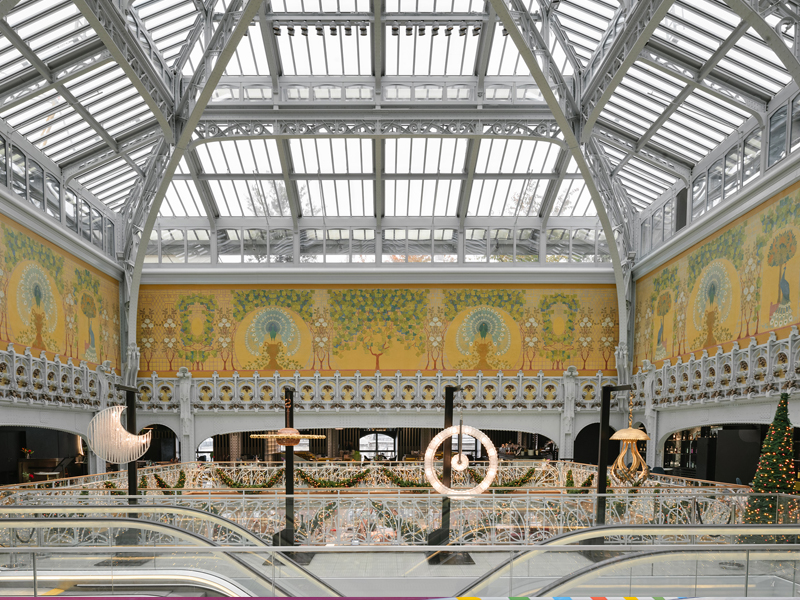 Samaritaine gives a taste of Christmas with a selection of tantalizing colors and sumptuous shapes, appetizing accessories in sizes XXS to XXL with a range of soft, shiny and sweet finishes. Tangerine, Midnight Blue and Pomegranate shades adorn the window display, where generosity comes in the form of mounted Christmas trees in a variety of formats and shiny materials. Get ready for an exceptional celebration, with faceted balls and dancing crowds!
The cherry on the cake? Samaritaine has partnered with Warner Bros. for the release of its exciting, enchanting and delicious Wonka film. Irresistible!
Samaritaine has given carte blanche to artist Gab Bois and her razor-sharp wit. This artist transforms food into jewelry, beauty accessories with a twist and turns sweet treats into everyday objects. Photographs, unique accessories and confections are on display in the department store along with a monumental candy chandelier made for Samaritaine.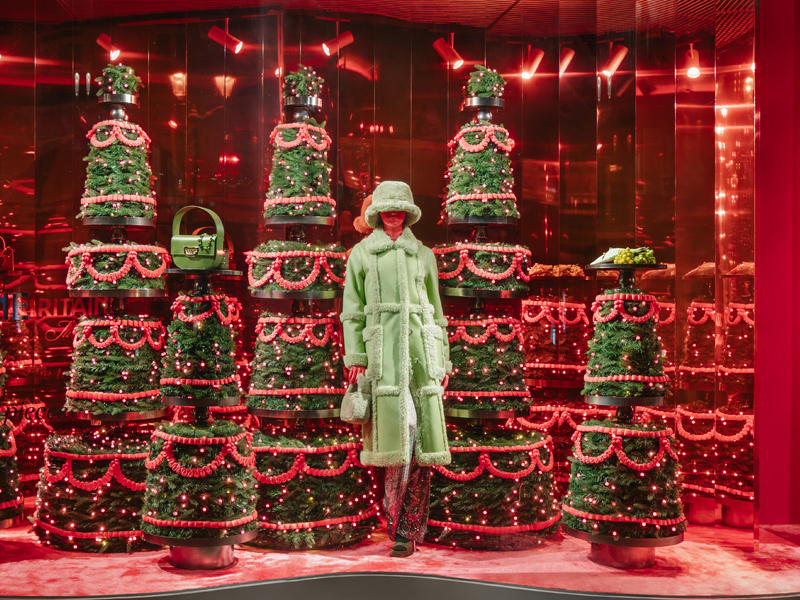 To celebrate the art of candlelit dinner, Samaritaine invites Mathieu Lustrerie. The master of light explores 600 years of quintessential French history with an exceptional selection of 23 chandeliers, including one of the most famous pieces: a recreation from the Hall of Mirrors at Versailles, part of the royal collection.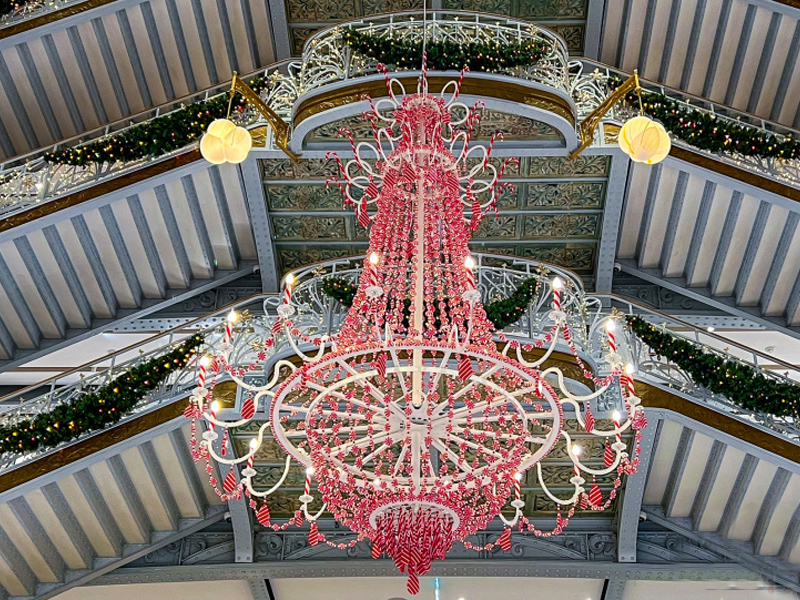 Multidisciplinary artist Thomas Liu Le Lann constructs visual narratives that play with scale and materials, and questions what it means to be a hero. For Samaritaine, he has created a collection of giant lollipops in an installation that captures feelings of indulgence, longing and desire.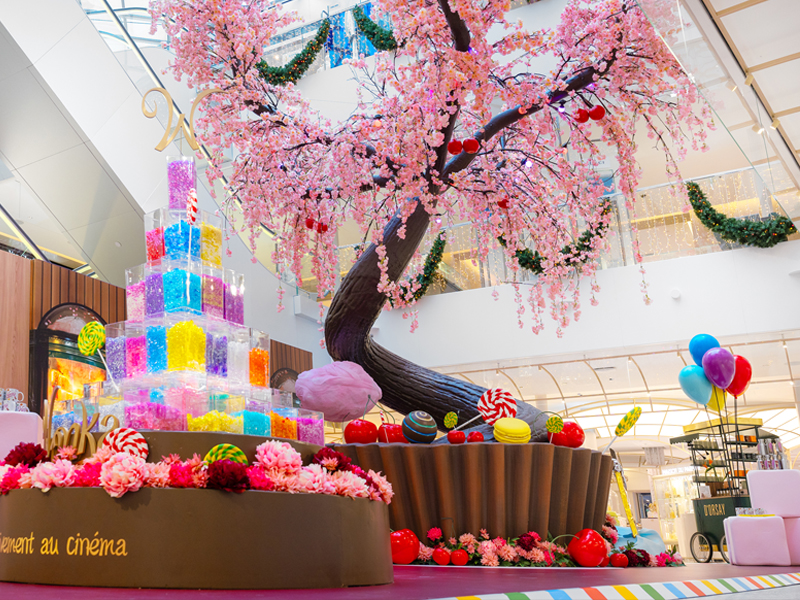 Pierre Hermé invites us on a colorful world tour of flavors. Among the creations to discover: sumptuous, dapper logs, Advent calendars and "Adorables" macaroons with flavours from the ends of the earth. For Epiphany, Pierre Hermé extends its collaboration with the department store to offer two exclusive "galettes des rois" with beans in the colors of La Samaritaine. A gourmet rendez-vous not to be missed.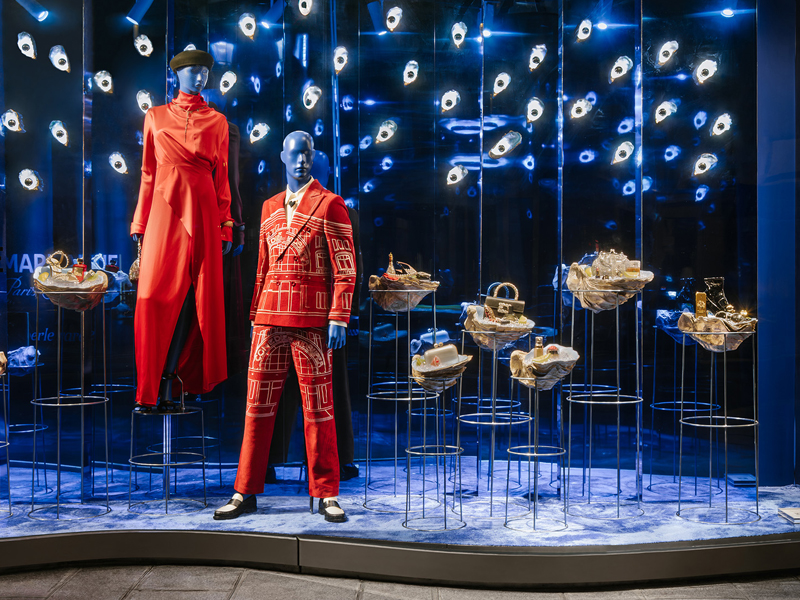 Take a giant bite out of life, the party is only just beginning!
SAMARITAINE PARIS : 9 RUE DE LA MONNAIE – PARIS 1er, FRANCE